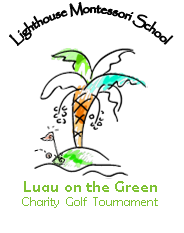 Saturday, July 16th, 2011
Sand Creek Golf Course @ 8am
It's time to play golf and do some good for the community.  On Saturday, July 16th the Lighthouse Montessori School is hosting a Charity Golf Tournament to raise funds for their school.  Help show your support for these students by signing up to play today. There will be plenty of contests and prizes to win at every hole of the course.
There is a limit of 36 4-person teams so those who register first are more likely to get a coveted spot on the course. Bryan Landon Construction is again Sponsoring the Luau on the Green and wants to send out a challenge to other contractors and suppliers to join us.  Register between now and July 14th at the Lighthouse Montessori School website registration page.
Golfer Check-In begins at 7am and the Shotgun Start is at 8am.


It's time again for the fantastic visit to the World of Concrete where we will surrounded by the some of the world's top equipment manufacturers. We are committed to bringing home to our customers to the knowledge and skills that will best allow us to serve them above their expectations. While there we will train and soak in the newest techniques, products, and skills for our jobs, dealing with commercial concrete or residential.
In an effort to continually improve our knowledge about concrete and flatwork finishing techniques, we attended training and seminars at Allen Engineering in Paragould, Arkansas.

We recently spent another great week at World of Concrete 2010.  Where we were able to meet with equipment manufacturers from around the world; receive training, and learn about the latest in equipment, tools, products and services for the commercial construction, concrete and masonry industries.